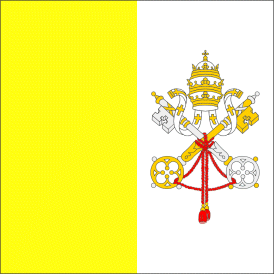 Vatican City, 16 October 2012 (SCREW) – The Secretariat of State, as a result of frequent requests for information about the attitude of the Holy See towards the Equestrian Order dedicated to saints or holy with dedications, considers it appropriate to reiterate what has already been published in the past:
In addition to its Equestrian Orders (Supreme Order of Christ, Order of the Golden Spur, Order Plan, Order of St. Gregory the Great, and Order of Pope Saint Sylvester), the Holy See recognizes and protects only the Sovereign Military Order of Malta-or Sovereign Military Hospitaller Order of St. John of Jerusalem, of Rhodes and of Malta-and the Equestrian Order of the Holy Sepulchre of Jerusalem, and does not intend to innovate about.
All other orders-newly established or to be derived from the medieval ones-are not recognized by the Holy See, this not being able to guarantee the lawfulness of their historical and legal, their purpose and their organizational systems.
To avoid possible misunderstandings unfortunately, also due to the release of documents and unlawful use of sacred places undue, and to prevent the continuation of abuse, which then turns to the detriment of many people in good faith, the Holy See confirms not to attribute any value to diplomas chivalry and related insignia that are issued by associations not recognized and not consider it appropriate to use the churches and chapels for so-called "investiture ceremonies".